MESSAGE FROM THE PRESIDENT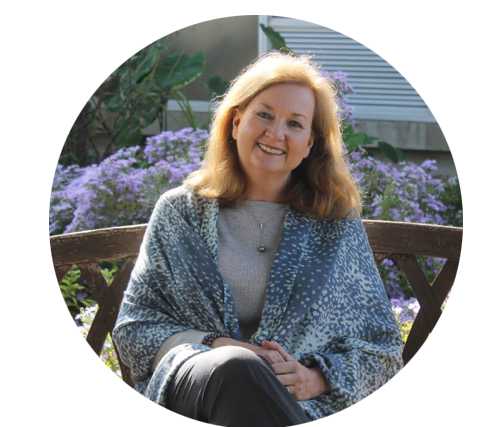 The Fund
Your Fund for Bishop Dunne gifts are at work! Thanks to our partnership with generous foundations, sponsors, parents, and alumni, we will begin construction on May 31, 2018, to complete the million dollar science lab renovation. The physics and robotics lab will be renovated with a new prep room, cabinetry, maker-space area, robotics equipment, furniture, and storage. Click here to read more.
Buddy Needs a Home!


Please consider this sweet pit male pup who likes kids and other dogs. He is approximately four years old and is a calm guy who just wants someone to love him forever. He has been neutered, chipped, vaccinated for rabies, DHPP and heartworm tested negative. Please contact Mrs. Alma Keglovits at akeglovits@bdcs.org if you wish
to foster or adopt.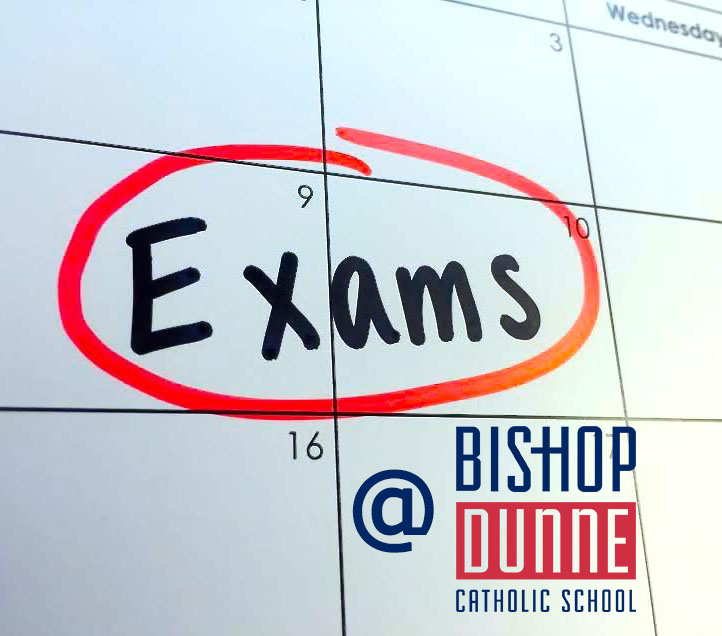 Bishop Dunne Literary Arts Magazine Now Available Online


Rugged, the literary arts magazine featuring works by Bishop Dunne students, can now be viewed online.

This issue includes a chapter from junior Sean Jurek's fantasy novel, A City on Its Knees. 

Click here to view Rugged.
Moira Quinn Receives Outstanding Student Teacher Award
Last week the Constantin College of Liberal Arts at the University of Dallas awarded the Hazel McDermott Outstanding Student Teacher Award to Moira Quinn. She completed her student teaching semester at Bishop Dunne under the mentorship of Dr. Torres Rivera in her Spanish classes. Click here to read more.
Falcon Softball Has Early End to Season
Bishop Dunne Lady Falcons let the season slip away early and couldn't recover in an 8-3 loss to San Antonio's Antonian Prep, who scored early in the first–inning. Senior Katie Marquez had outstanding defense at second base holding Antonian until the 6th inning. Click here to read more.
Senior Alexis McDaniel Wins Foundation Scholarship 
Congratulations to Alexis McDaniel of Holy Cross Catholic Church and a graduating senior of Bishop Dunne Catholic School. In memory of Rebekah Leah Rivera, Alexis is receiving a $2,500 Diocesan wide 2018 Spirit of Love College/University Scholarship for exemplary community service. Click here to read more. 
Kendall Washington Wins Dallas Parochial League (DPL) Scholarship
On Saturday, April 28, 2018, 7th grader Kendall Washington was presented with a $500 scholarship check from The Dallas Parochial League as a winner of their annual scholarship. Click here to read more.
Class of 2018 College Scholarship Opportunities 
The college counseling office is working hard to provide seniors with every opportunity possible to apply for additional college scholarships and aid. Please click here for an up-to-date list.

Used Uniforms

The Falcon Store is now accepting gently used uniforms for our upcoming sale on July 10 and 11, 2018. Only clean uniforms in good condition will be accepted - no stained or ripped clothing please.
Please drop off your laundered, used uniforms, preferably on hangers, now until the end of the school year, in the front office.
Seniors may drop off their used uniforms in the Student Development Office by May 18, 2018, to receive a dress down day.
New Uniform Sale
Risse Brothers School Uniforms will be here at Bishop Dunne on Saturday, July 14, 2018, from 10:00 a.m.- 5:00 p.m. in the multi-purpose room. All uniform items will be available for purchase.
All major credit cards are accepted. No checks please! You may register online at rissebrothers.com, if it is your f first time shopping with Risse Brothers.
Casino Night Planning Committee
Would you like to join us in planning the 2019 Casino Night benefiting the Athletic Department as well as the band and orchestra? Casino Night is tentatively scheduled for February and is a fun- filled evening with music, food, drinks, casino games, and auctions. We have several committees that you may choose from, including: set up/clean up, decorations, food, and prizes. Let us know if you can assist us by sending an email to csimon@bdcs.org. Our kickoff meeting will announced soon.

High School Spring Sports Athletic Banquet
The high school spring sports athletic banquet will be held on Monday, May 21, 2018, at 6:00 p.m. Spring sports include: track, golf, tennis, softball, baseball, archery, and athletic training. Admission will be $8 for adults and $4 for children. Student athletes receive complimentary admission. If there are any questions regarding this event, please contact Mr. Williams at dwilliams@bdcs.org. Click here to purchase tickets. 

Safe Environment Program News
There will be a Safe Environment training class on the newly released training video and presentation on Tuesday, May 22, 2018, at 6:00 p.m. for all volunteers. Please click here  to register for the class. There will be no child supervision.

For new volunteers only, please complete the Screening Form at www.cathdal.org prior to attending the class. Interviews for new volunteers will begin at 4:30 p.m. Please register for an appointment when registering for the training class.

Photos for the volunteer identification badge will be taken prior to the class. All volunteers must be Safe Environment cleared before a badge is issued.

Please contact Norma Echavarria at nechavarria@bdcs.org with any questions.

Volunteer Opportunities
Please continue to seek volunteer opportunities on the Track it Forward volunteer system. Please remember to volunteer in any capacity you must be safe environment cleared.

AP Testing
AP testing begins Monday, May 7th through Friday, May 18th. Please note testing rooms around campus and remain quiet while passing these rooms. If you are taking an AP exam, review Exam Day Policies on the College Board website. Please take note of prohibited items, specifically smartphones and smartwatches/Fitbits. For more detailed information about prohibited items, dos, and don'ts, read the AP Student Bulletin. Testers may get information about their testing day, time, and room directly from their AP teacher(s).

Dual Credit Registration Forms Due
Ms. Davila from Mountain View will be at the Bishop Dunne campus during lunches on Thursday, May 17 and Friday, May 18, for summer and fall 2018 dual credit registration. If you have met the standard on your TSI exams and plan to enroll in dual credit courses for next school year, please complete the appropriate forms and turn them in on one of those two days. After those dates, forms will need to be turned in directly to the Dual Credit Office at Mountain View.
News from the Falcon Cafe
The last day for lunch and snack sales will be Wednesday, May 23, 2018. Breakfast will be served through Friday, June 1, 201

Volleyball Tryouts
High school volleyball tryouts will be held May 17 and 18, 2018, from 3:30 p.m. - 5:30 p.m. in the gym.